552m² Glamping Event Club Ø24m height 9m | Matrosovo, RU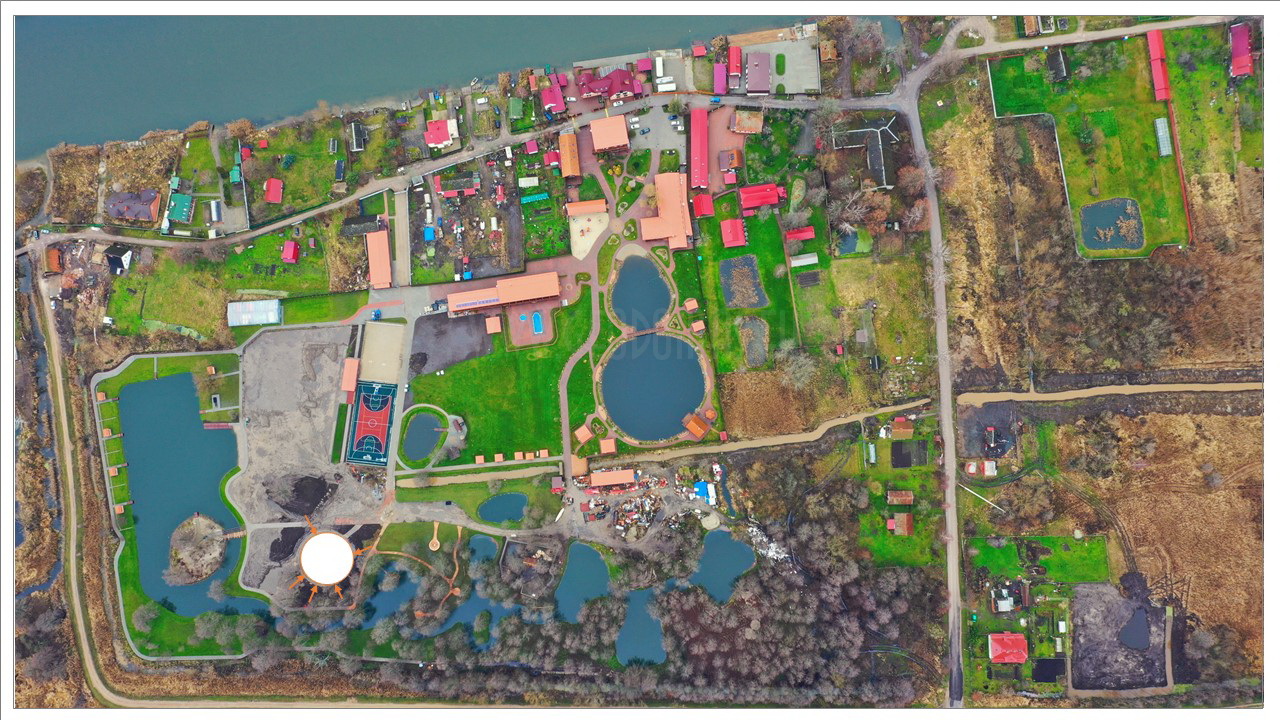 Steel structures
The geodesic dome method allows the creation of the lightweight, vast sheltered, yet very stable spaces. The main advantage of the geodesic domes – is the even stress distribution all over the frames nodes.
Dome pavilions do not require any poles, load baring walls, or columns inside, allowing for maximum usable area required by the client. Steel structural elements use is making the structure sustainable to the weather factors and loads
Each geodesic dome structure is designed according to the loads calculations. That, in turn, ensures the safety and longevity. Our structural engineers are able to calculate the suspended equipment peak loads for each model geodesic dome.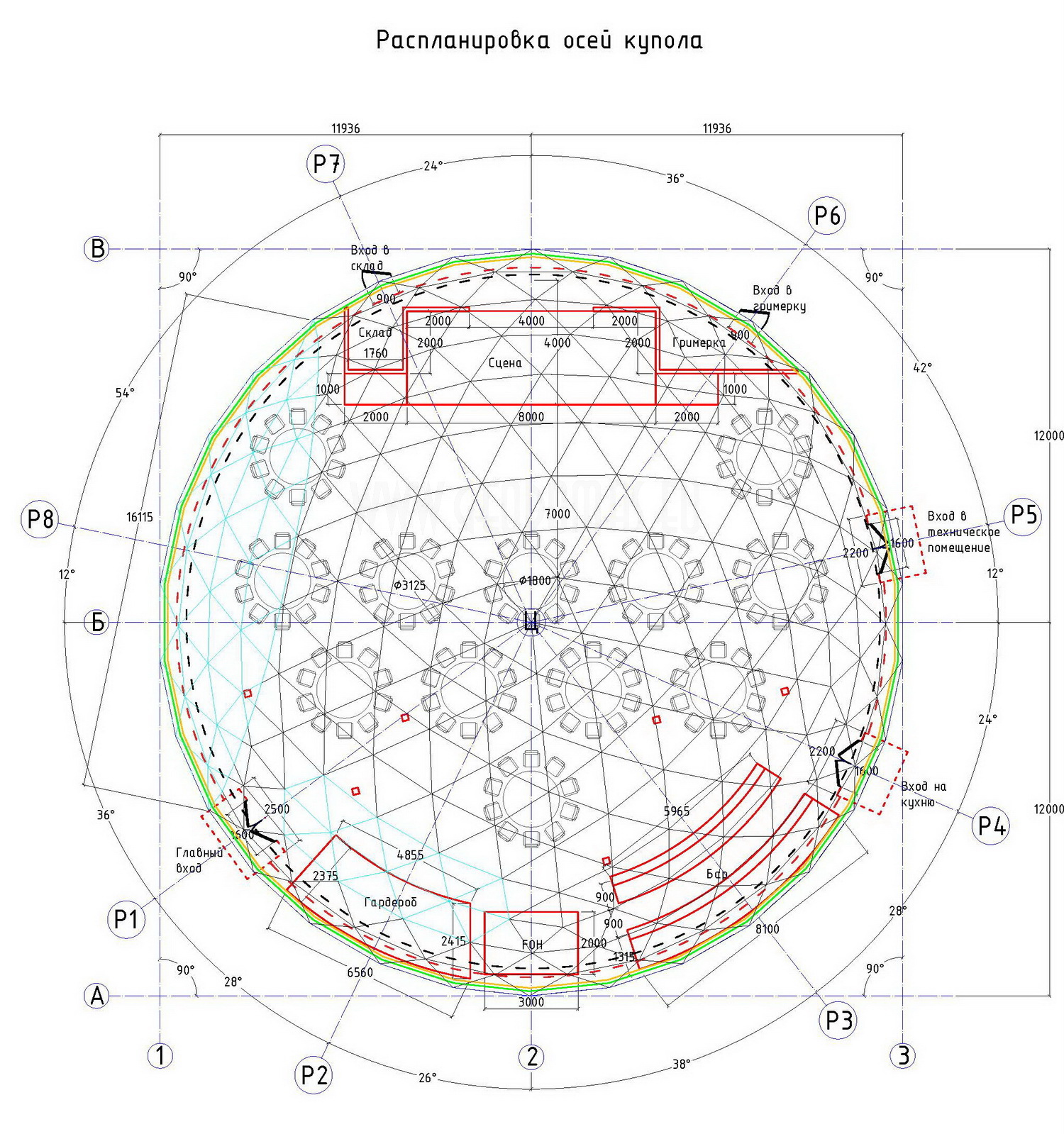 Membranes
We use the best quality PVC tent fabrics for our geodesic dome covers, made by reputable manufacturers in Germany and Belgium. All of our fabrics are certified and comply with European standards of quality and fire resistance.
Event Dome covers for the demountable dome structures are known for the their strengths and long life. Due to the frequent weaving the material is resisting punctures, scratches, and cuts. It's very easy to keep the dome cover clean. We offer covers in a vast color selections, or in the most popular snow white.
Possible covers for portable dome structures: – Transparent PVC fabric, with excellent levels of transmitting and refracting the sunlight, will illuminate the whole dome. The video projections will be visible on the inside as well as on the outside of the dome tent. – Blackout PP laminated canvas. It's very useful for dome projections. Blocking 99% of the visible light and solar heat, it prevents the dome overheat during hot summer days.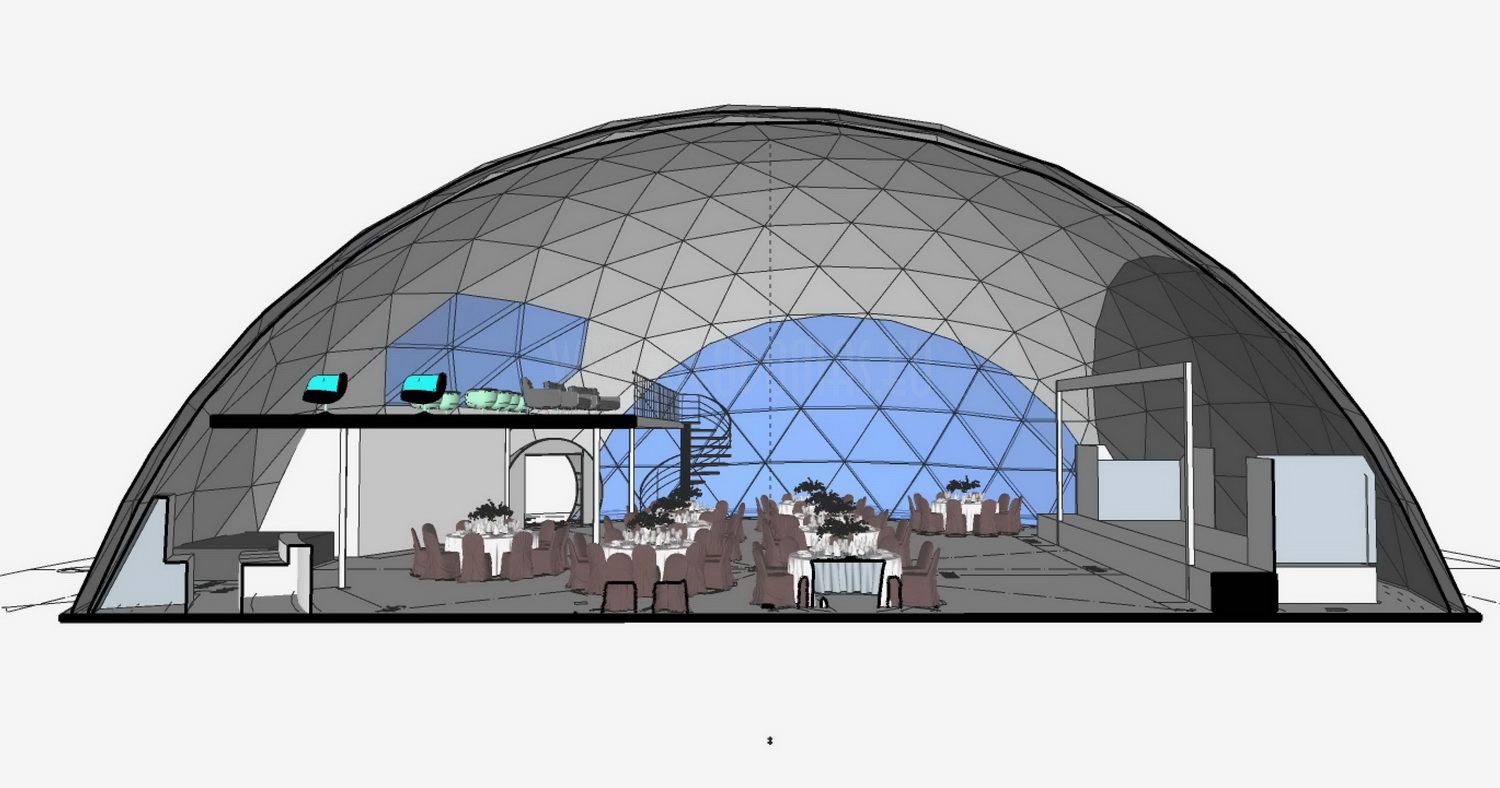 Connecting tunnels
Event Domes structures can be interconnected with the special cylindrical tunneled walkways.
The cluster of interconnected domes creates remarkable feeling of volume, allow to theme split the event infrastructure, utilizing distinct design.
The GEODOMAS Team will gladly answer any questions you might have and offer their creativity and experience to come up with the best solution for your project. Do not hestitate. Get in touch!
Portable Domes