63m2 Picca & Event Dome Ø9m | Picų lobynas, Rūdiškes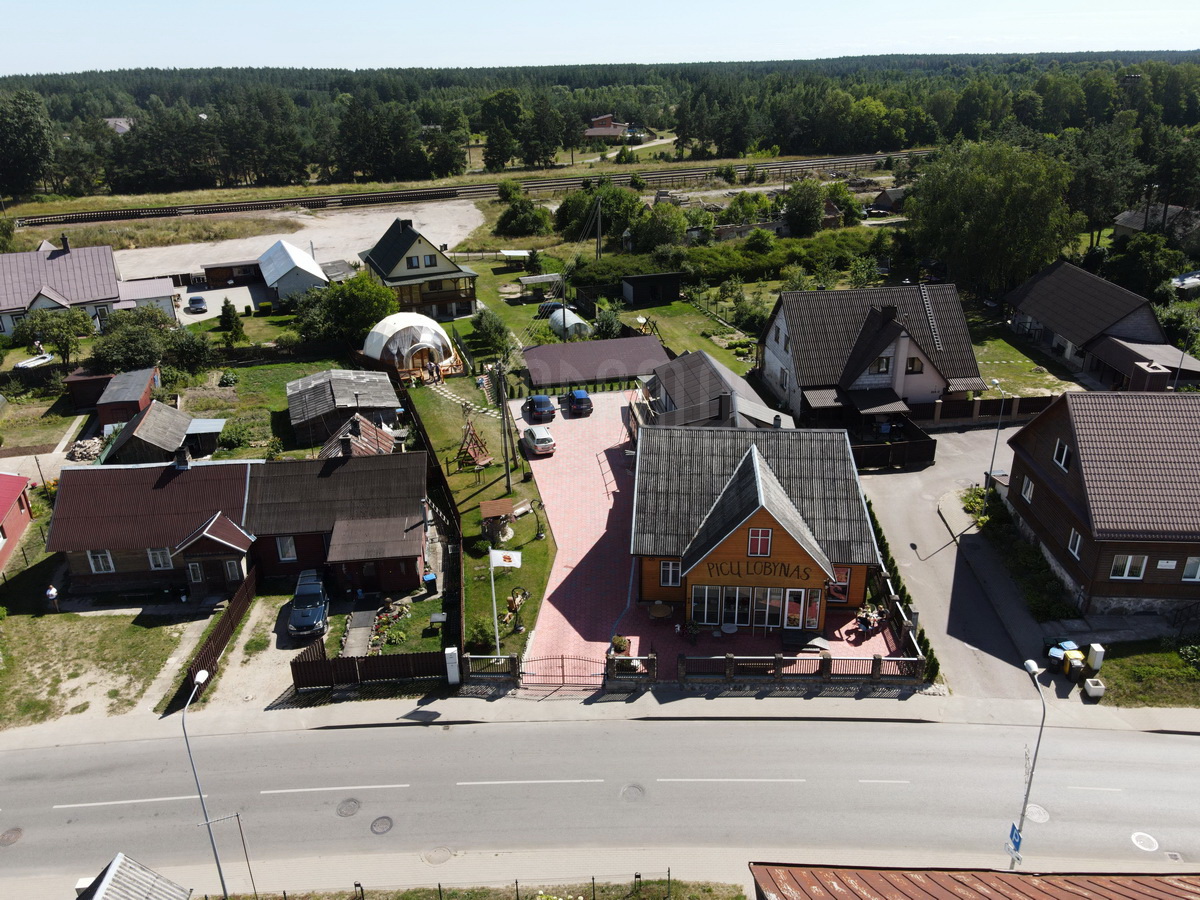 At her own house near the main street, Natalija Vaicekauskienė founded the café "Picų lobynas", where delightful pizzas are baked in a real oven.
Natalia says that she named the café "Pizza Treasure" with the help of a children's book, which was entitled "Treasure". Fairy tales also influenced the names of some pizzas restaurants, for example "Dwarfs", "Kaukas", "Lokio", "Fionos", "Shrek", "Elf", "Kiškio ryto", "Three Pigs", "Giant's Dream" and similar names.
PIZZA : Trakų g. 26, Rūdiškės 21176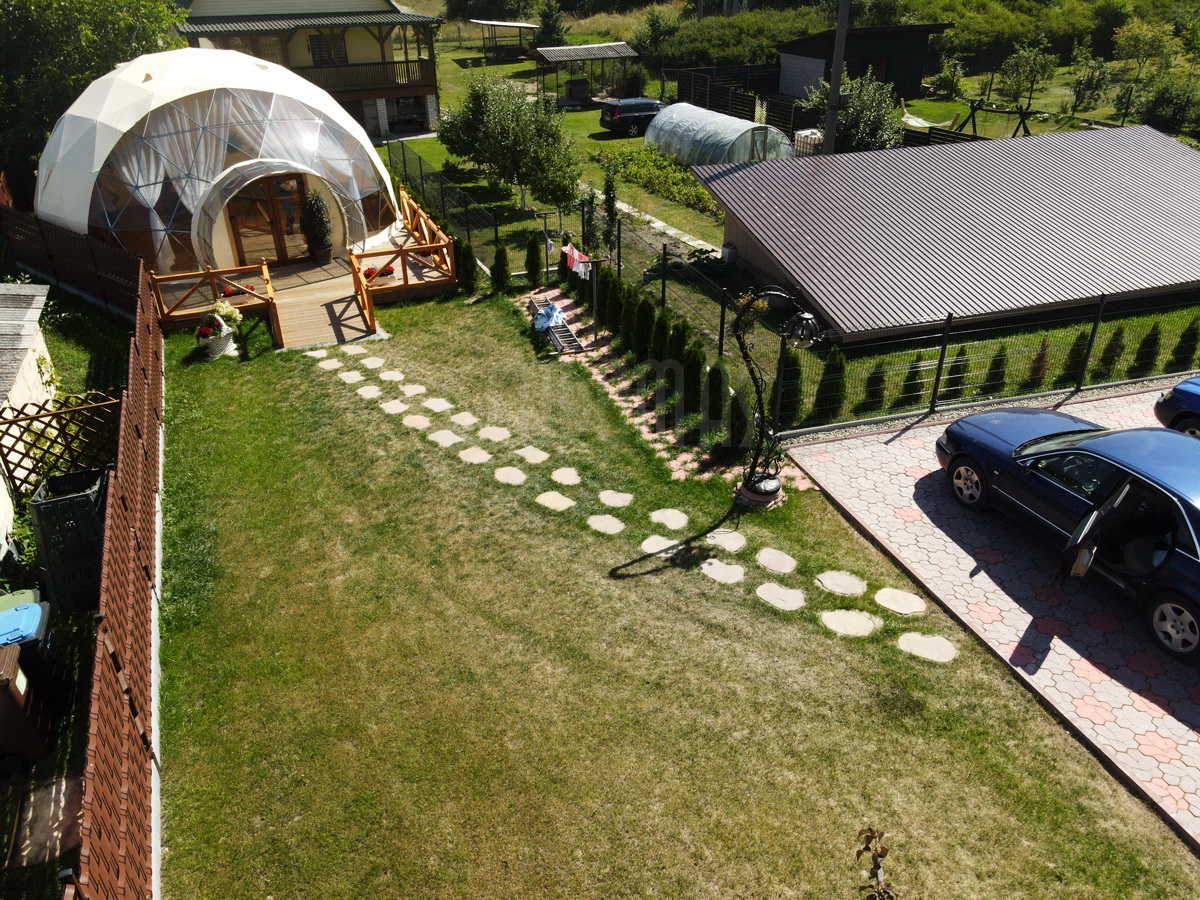 GLAMPING DOMES TECHNOLOGIES
Steel structures
The geodesic dome method allows you to create a light, huge protected and very stable space. The main advantage of geodesic domes is the even distribution of stresses in all frame nodes.
Glamping Domes do not require any columns, load walls or columns inside to allow the customers to use the maximum usable area. By using steel structural elements, the structure becomes sustainable in terms of weather factors and loads.
The structures can be connected with tunnel paths.
The cluster of connected domes creates an extraordinary sense of scope, allowing the event infrastructure to be categorized by theme using different designs.
We offer most popular colored powered coatings.
Each geodesic dome structure is designed according to load calculations. This in turn ensures safety and durability. Our structural engineers can calculate the maximum loads of the equipment suspended by the geodesic dome of regional norms
Cover Membrane
For geodesic dome covers we use the highest quality PVC tent fabrics. All our fabrics are certified and meet European Quality and Fire Resistance Standards.
Detachable dome coating is known for its strengths and long service life. Due to the frequent weaving, the material is resistant to punctures, scratches and cuts. It is very easy to keep the dome cover clean.
GEODOMAS durable covers are available in a variety of colors, resistant to mold and mildew, protected from UV rays and fire resistant. All fabrics have certifications to fire-retardancy NFP 92507: M2 ; DIN 4102: B1; EN 13501-1: B-s2-d0, BS 7837.
The upper part of a cover is fitted with self-ventilated chambers.
Triangular ZIP windows are fastened with zippers. There is a detachable mesh against insects inside.
We offer many different colors
Panoramic Window
Foil PVC Window membrane Tinted for use in Glamping GLAMPING tents. Transparent PVC fabric, which perfectly transmits sunlight and illuminates the entire dome.
Work temperature from -40C to +80C
Blocks 90% of UV Solar Radiation. Excellent weatherability (High & Low temperatures).
Easy to clean.
Enhanced privacy.
Door System
The main advantage of 4 chamber doors is their excellent insulation. They are resistant to damages and protect the house from burglars
– PVC doors have a multi-point security lock
– Available in a wide range of styles and colors
– They are strong and secure
– Add value to your home by giving it more quality
– PVC doors come with a fabulous glazing and tempered glass
standard.
– It has very simple maintenance.
Additional accessories: electronic handles, door puller
This tambour is fitted with a standard opening door with glass or filler, plastic or aluminium profile frames, door handles and locks. Door dimensions can be individually adjusted.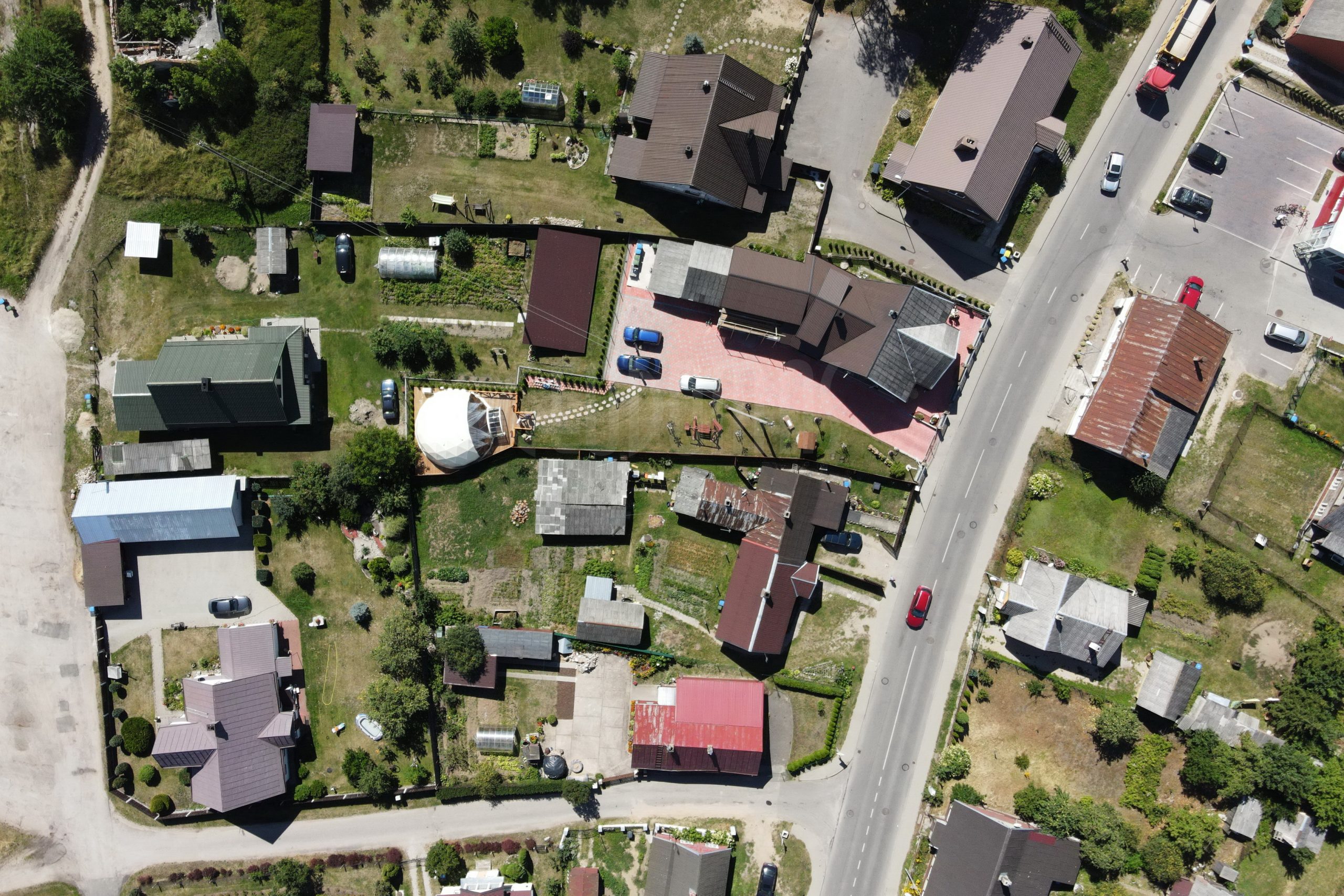 Multilayer Wall:
Thermo Membrane
Thermo Membrane is the first thin, multi-reflector, multi-layer insulation system with all surfaces fully thermally welded together. Thermo Membrane provides an almost impenetrable barrier against infrared radiation in both summer and winter.
Ingredients:
• 2 strengthened layers of metallized polyester films
• 1 layers of polyester wadding
• 4 reflective aluminum film inserts
• 6 layers of foam
thermal properties:
• Reflectivity: 95%
• Thermal conductivity: λ = 0,030 W / (mK)
Thermal resistance with two air gaps, the width of 30 mm each, temperature 10 ° C:
• Elongated: 1,020 m2 · K / W
OTHER:
• Sound Insulator: yes
• Temperature range: -40 ° C to + 80 ° C
• Fire classification: D Class
Blocks Cellular 3G,4G,5G & WIFI Signals
Interior Wall
Furniture textile Polyester fabric colors 480gr/m2, 100% polyester with PVC cover
Extremely non-tear / hard wearing
Waterproof Extremely tear resistant heavy duty
PVC Tarpaulin
Additional:
Terrace
Floors
Inner rooms
Bathroom Equipment
Bio – recycling
LED UV-C Disinfection System
It is available in 50W – 200W configurations, suitable for any size indoor space. Rotatable LED UV-C modules focuses disinfecting light on targeted surfaces with accuracy while saving
energy vs quartz-based UV-C pressurized gas tubes. Long life with advanced features such as 360-degree motion sensors, remote control via any web connected device and automatic shutoff provides a safety and ease of use. No harmful mercury or ozone.
• Instant, invisible bacteria exterminator
• Anti-microbial disinfection 99.9% effective
• Inherent timer controls with buzzer alarm
• Motion detector with automatic shutoff
• Easy to transport and store
• No mercury or ozone
Indoor Foil CRYSTAL
for use in Glamping Bungalow tents. Blocks 70% of UV Solar Radiation. Excellent weatherability (High & Low temperatures). Easy to clean. Enhanced privacy.
Thermo Curtains
Stove (Wood/Briquettes)
Air – Conditioner
Cooling capacity 3.5 (0.8-4) kW
Heating capacity 4.0 (1.0 – 6.6) kW
We ship resort structures around the world for all kinds of purposes. No matter where your resort or camp is located – whether on water, rocks, desert, sand, grassy plains, tropical beach, ice field or dense rainforest – we will ensure that it is designed, built and built to be environmentally and economically sustainable, secure and durable.
We offer a professional solution for creating your 360° VR interactive experience.
The GEODOMAS Team will gladly answer any questions you might have and offer you the best solution for any of your ideas and projects. Do not hesitate to contact us.
Portable Domes