This Forest settlement Will Completely Change Your Thinking Of Living In The Forest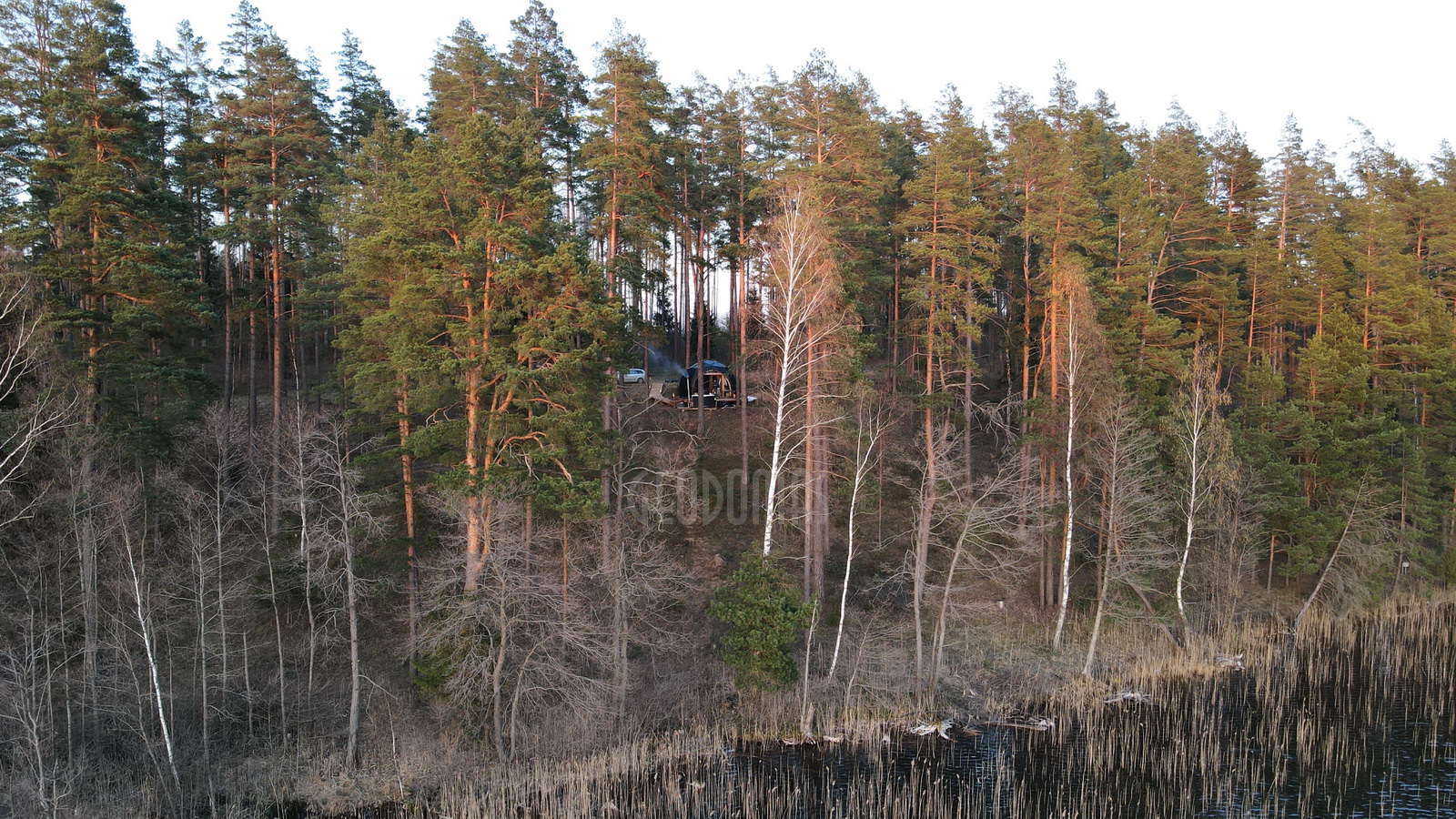 Humans are social creatures by nature. Therefore, we place a high amount of importance on certain attributes including friendliness and extroversion. Moreover, solitary confinement as a form of punishment in the prison system is often criticized for being inhumane. Society thus dictates that we generally should run in packs, or at least pairs, in order to get the most that we can out of life. However, there are those who appear to derive the most satisfaction from living as far off the grid as possible. For some, the drive comes from wanting to escape the pressures of a conventional life. Others seem to place their love for the Great Outdoors and their solitude above all else. The rest may just enjoy the challenge and excitement of having to use their wits and skills to survive under unusual circumstances, such as living alone in the woods. Sometimes it just ends up happening by accident. Regardless of the reason behind it, in all three cases the act served as the ultimate declaration of self-reliance and independence.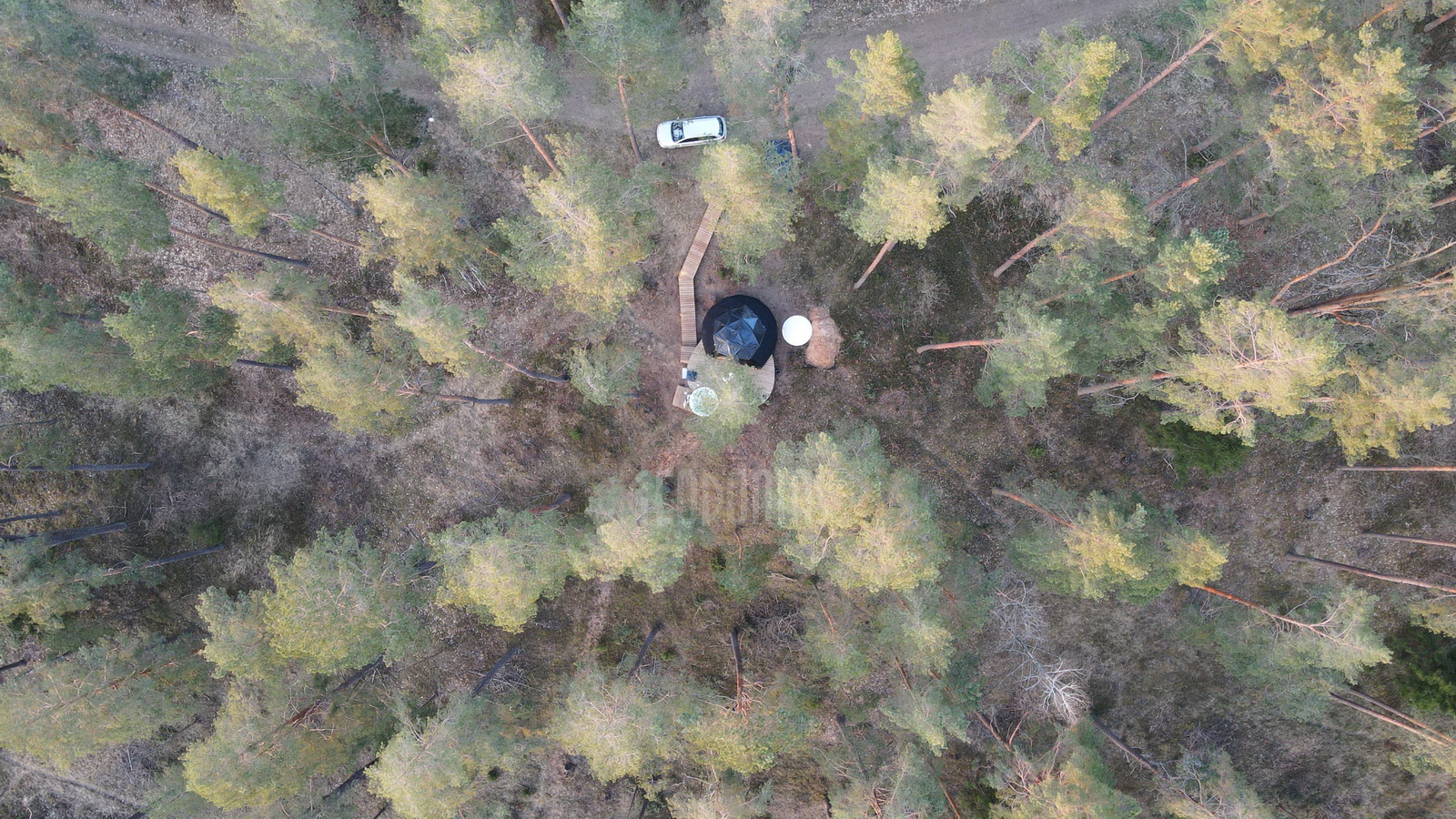 We are only guardians of this earth for future generations and therefore, it is important to GEODOMAS to share good practice when it comes to sustainability so we can all benefit. We have collected together resources from some of the most successful, influential and of course sustainable practitioners in the industry. We hope this guidance will provide inspiration to others.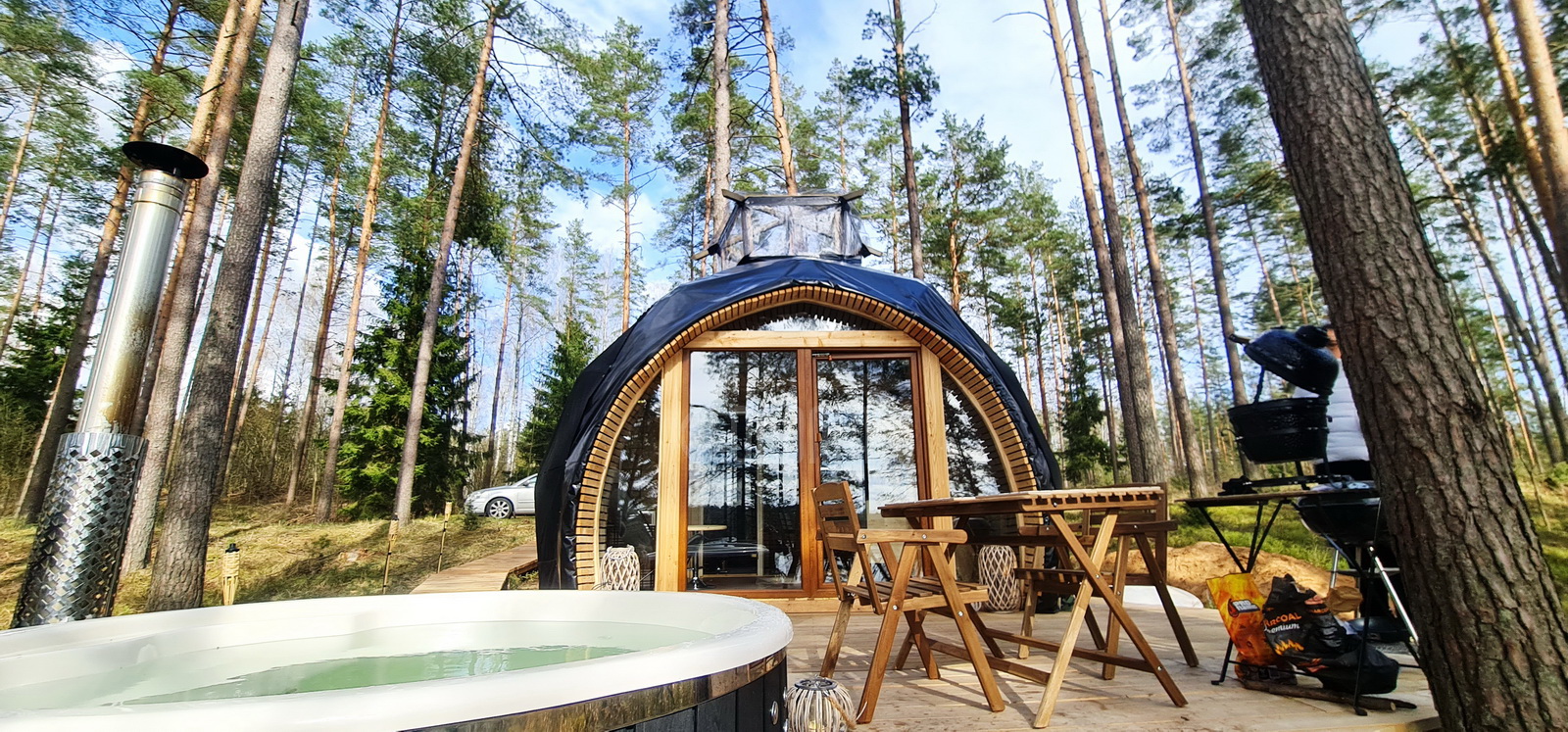 Aside from their natural beauty, domes also have many structural advantages. Geodesic shelters have been built around the world in varied climates and have proven to be the strongest and most efficient human shelter ever conceived. Unlike a traditional home, domes get proportionally stronger as their size increases. This strength makes them able to bear heavy loads in snowy climates. Also, they are able to withstand hurricanes, tornadoes, and other storms with far greater success than a box-shaped home. With the security of your geodesic domes renowned structural integrity, you are free to unleash your imagination.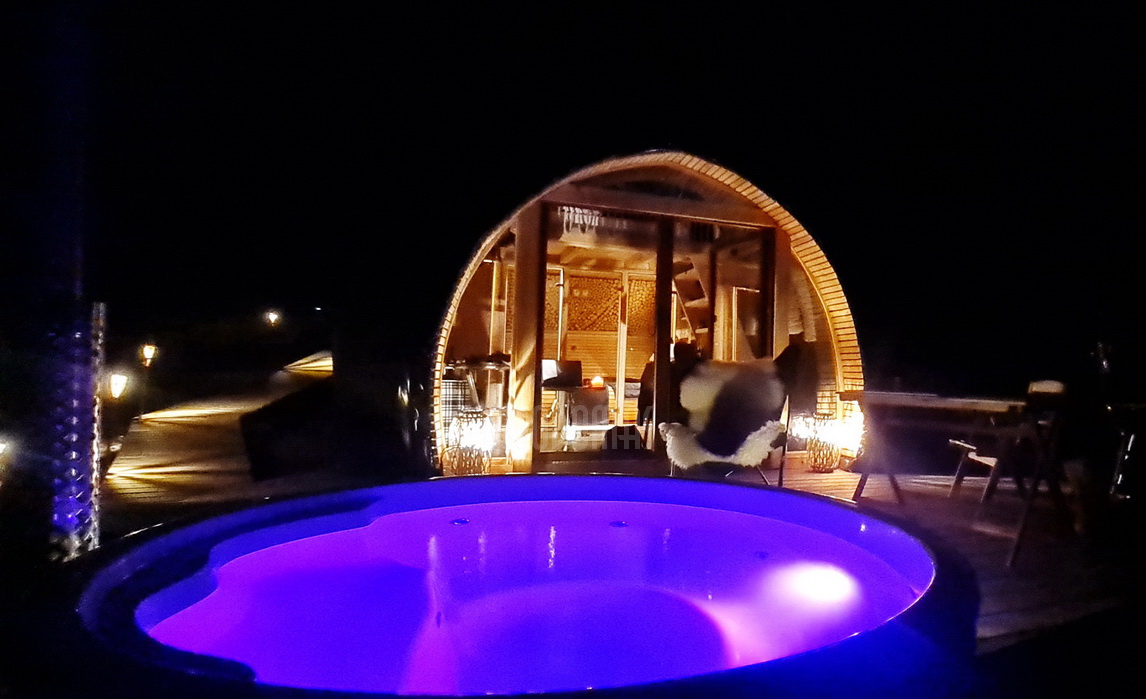 We offer comprehensive design services starting from an idea to realization. Every project begins with a concept, continuing with a conceptual design and preparation of glamping design on paper. At last, with an implementation plan and details. As part of the project, we check the investment value according to the phase and we prepare the implementation schedule.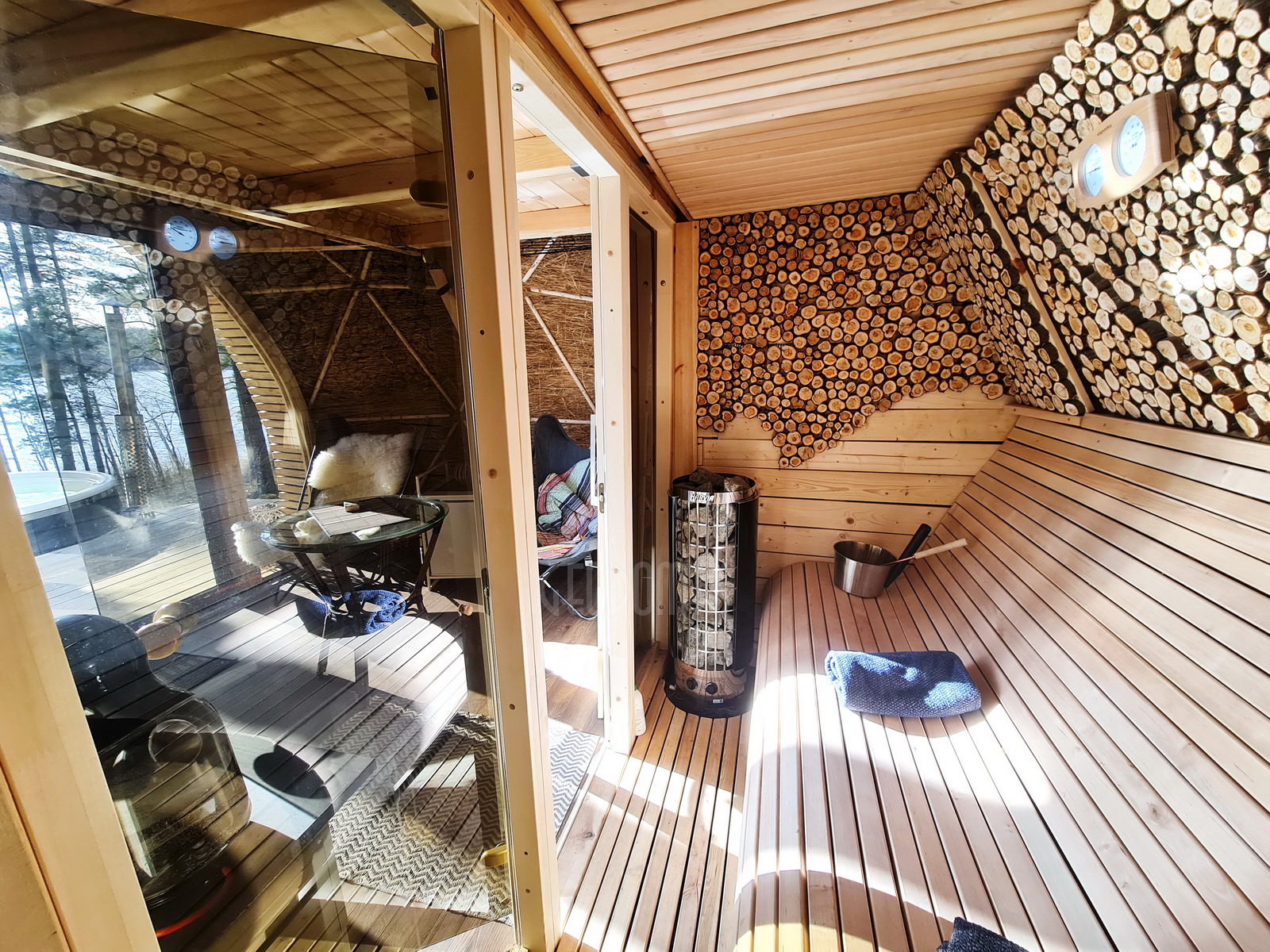 We design, produce and construct the GLAMPING DOMES
Advantages:
Mobility of the structure.
Quickly assembled temporary or stationary construction. Possibility to install in a couple of days.
Completely protected against extreme weather and humidity.
Withstands extreme temperature conditions -25C to +40C.
Lightweight, reliable and multifunctional.
Infinity of the ideas for interior and exterior design.
Harmonizes the environment, creates a cozy and positive energy.
We can construct and produce a bungalow of any size and floors.
The GEODOMAS Team will gladly answer any questions you might have and offer their creativity and experience to come up with the best solution for your project. Do not hestitate. Get in touch!

GLAMPING DOMES
CREATIVE SOLUTION
LIVING FIXED DOMES