Spiritual Metagalactic Temple @ Pyramid & Dome Ø23m H13m | Merkine, Lithuania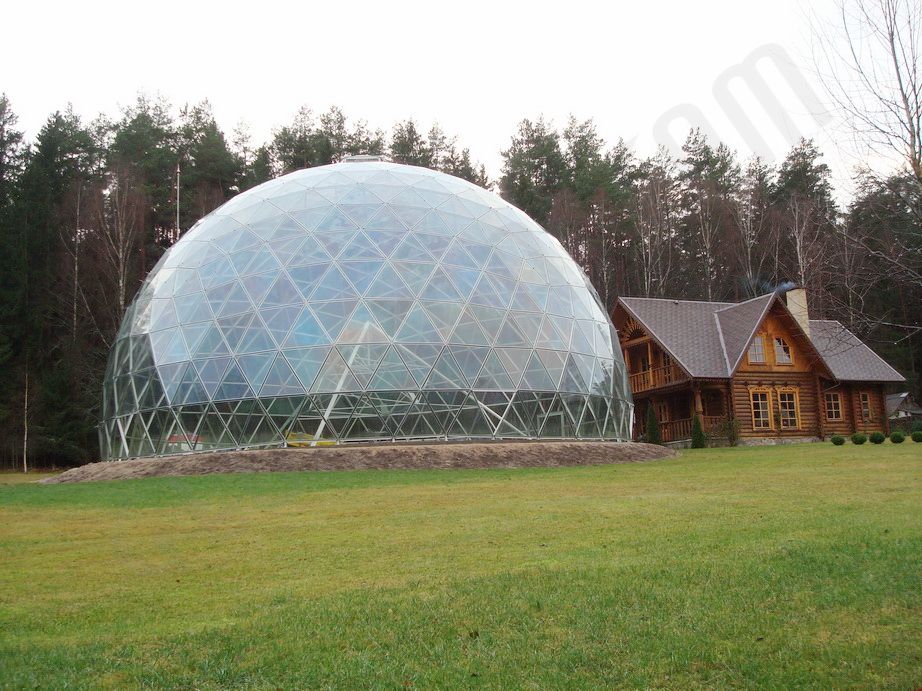 In the very South of Lithuania there is a village of Česukai (Varėna district). This place distinguishes in fantastic natural surroundings, marvelous views of Merkys river and an authentic building which is called the Pyramid of Merkinė. The building is famous for its miracle powers. According to hundreds of witnesses, half an hour inside the Pyramid makes big positive changes to physical and mental being.
Povilas Žėkas, a certified biologist, lives and works here in the village by his miracle Pyramid together with his mother. In 2009 he, a 26 years old man, set himself a task to build also a glass cupola over his Pyramid in order to strengthen its powers. He really did, however, the cupola revealed to be not admissible by local government. Delegated institutions intend to demolish the cupola as it is not available in the Dzūkija`s National Park – it deforms natural surroundings. Povilas Žėkas agrees that the building looks unusually, however, he believes that a compromise will be found and the unique and particular temple for God will be saved in the way it looks nowadays.
Update Required
To play the media you will need to either update your browser to a recent version or update your
Flash plugin
.

Building a Pyramid was an idea of young gifted man Povilas Žėkas. His mysterious life history began already when he was 7 years old. He states that since then he constantly communicates with his Guardian Angel who sends him messages from God. It may sound really strange, however, many incredible facts prove this weird phenomenon. Thus, the young man revealed he has to spread God`s power to people. In 2002 he built a three-sided pyramid by order of God. It was built in the same place of visitation of God in 1990. Since the time the Pyramid of Merkinė was built, the news about it spread as a lightning: more and more people were coming here for physical and mental improvement. Nowadays people are still welcome to come here and pray for recovery, equanimity. The entrance to the Pyramid is free of charge: the best payment for the establisher of the miracle Pyramid is good responses and joy of people.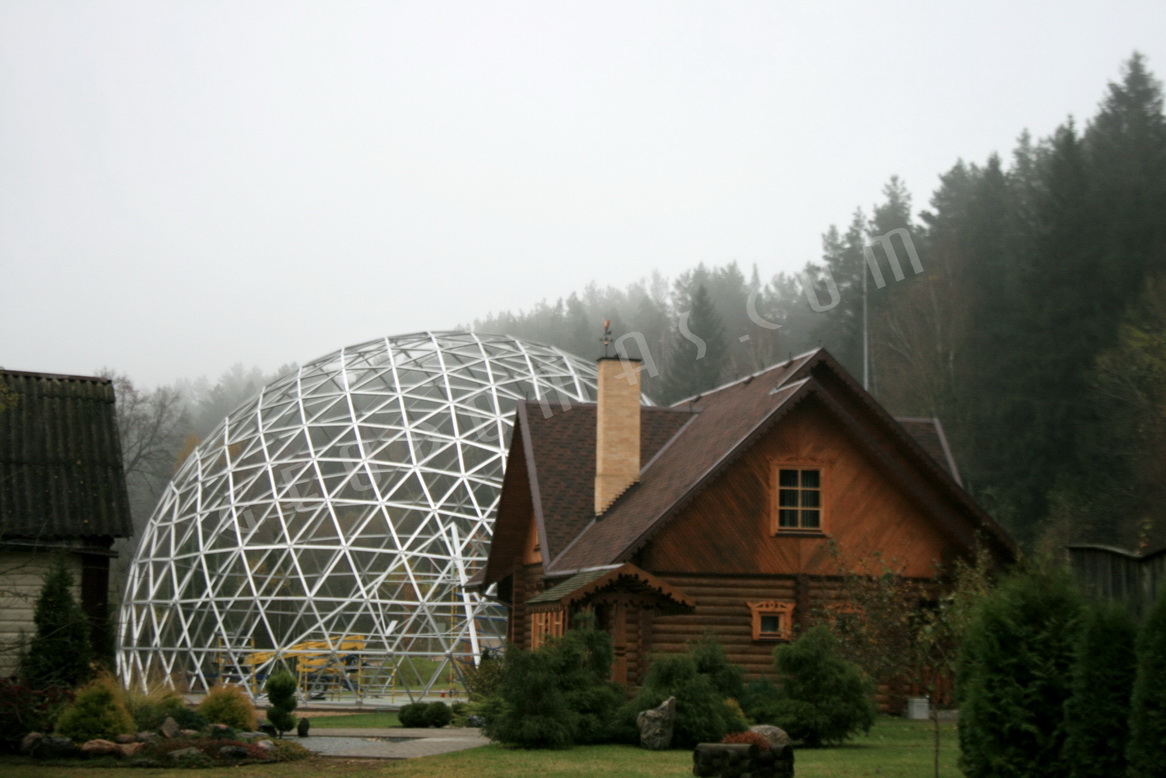 How can it be possible? Perhaps, this question often appears in everyone`s mind after hearing about such kind of miracles. How can a simple building treat terrible diseases? Well, the fact is that the Pyramid of Merkinė does not treat, it only concentrates here the good energy, strengthens the autosuggestion and powers of prayer and meditation. The capability to experience the miracle depends on everyone personally. People who are ready to believe the miracle and the love of God can feel the miracle everywhere, not only inside the Pyramid located in Dzūkija`s forest.
Fixed Domes
Investments project