50m² Glamping Guest Dome Ø8m | Recreational area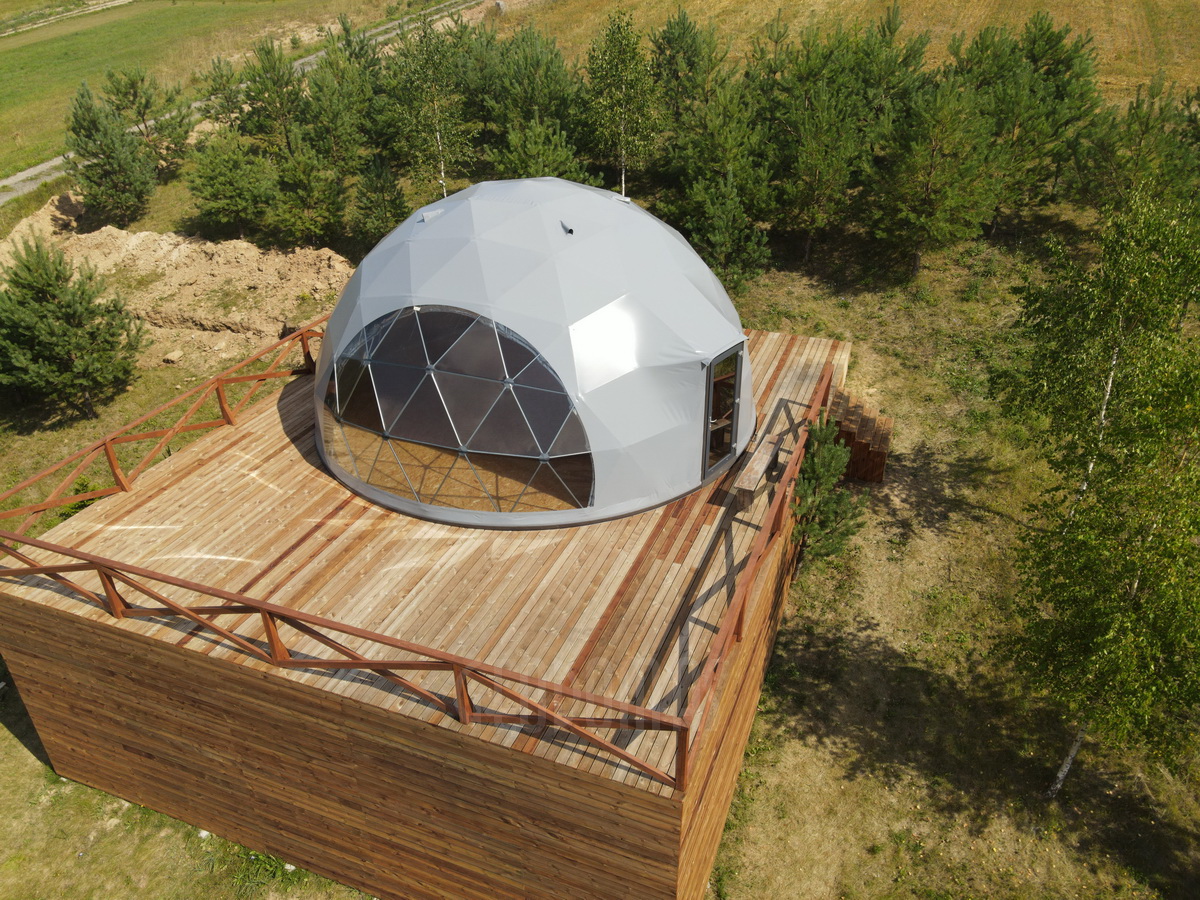 Introduction of this season, a 8 meter diameter dome of 50 m2 – GLAMPING DOME. One can watch the sunsets through the dome window during any weather. The dome is adapted for air temperatures of -20 to +40 degree Celsius and has a THERMIC.PRO13+ thermal membrane.
We offer comprehensive design services, from an idea to the realization. Every project begins with a concept, continues with a conceptual design and preparation of glamping design documentation, and ends with an implementation plan and details. As part of the project, we check the investment value according to the phase and prepare the implementation schedule.
Enter in the fast-growing ecotourism, co-natural or glamping domes market. With GEODOMAS you can offer an unforgettable experience for all those romantics, city escapists, comfort seekers, easy riders and nature lovers who cannot find what they are looking for. Start your business quickly and benefit from a promising green investment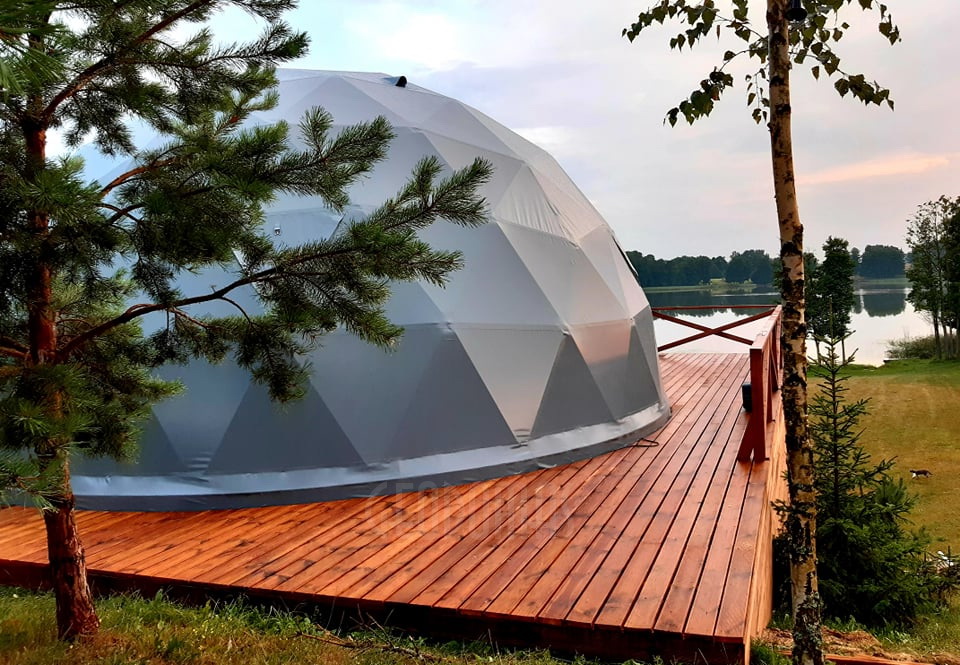 The GEODOMAS Team will gladly answer any questions you might have and offer their creativity and experience to come up with the best solution for your project. Do not hestitate. Get in touch!
Portable Domes