1000m2 Child Educational Center | Ø34+12+8m Domes | Zoo Safari, Borysev
The biggest Geodesic Domes in Europe and Asia Complex, which was designed for the youngest visitors.
The largest tent, an area of ​​about 1,000 square meters is playfully with the Bar Lunch and a mezzanine, with the amount of which has panoramic views of the zoo.
Connected with this place are two more tents. One is a professionally equipped sakla education, in other toilets.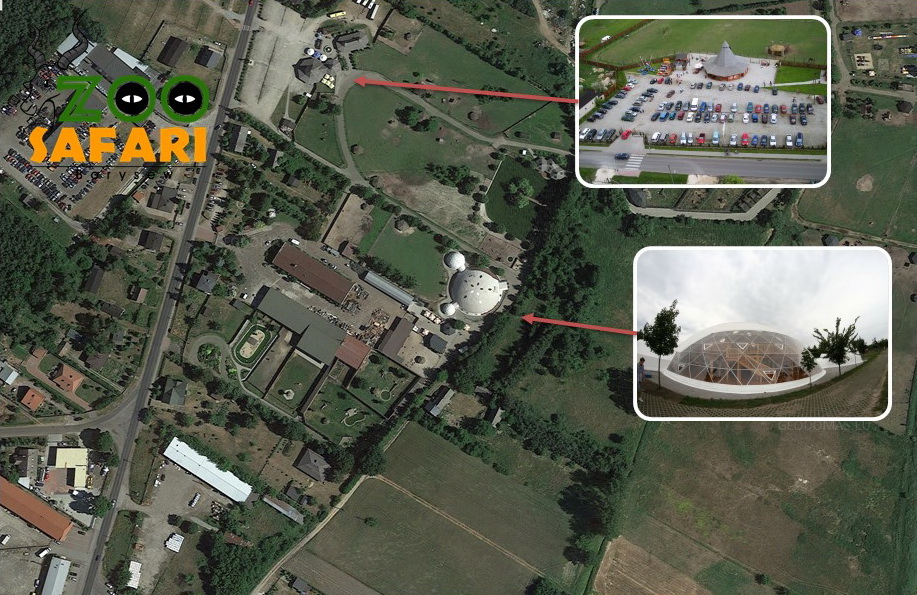 Icosahedron geometry domes
Ø34m 707m2 V10(F10) Height 11m
Ø12 113m2 V4(F4) Height 6m
Ø8m 50m2 V3(f4) Height 8m
Dome is covered by white PVC tarpaulin material with transparent PVC tarpaulin for panoramic windows. Three entrances are installed with O-door system.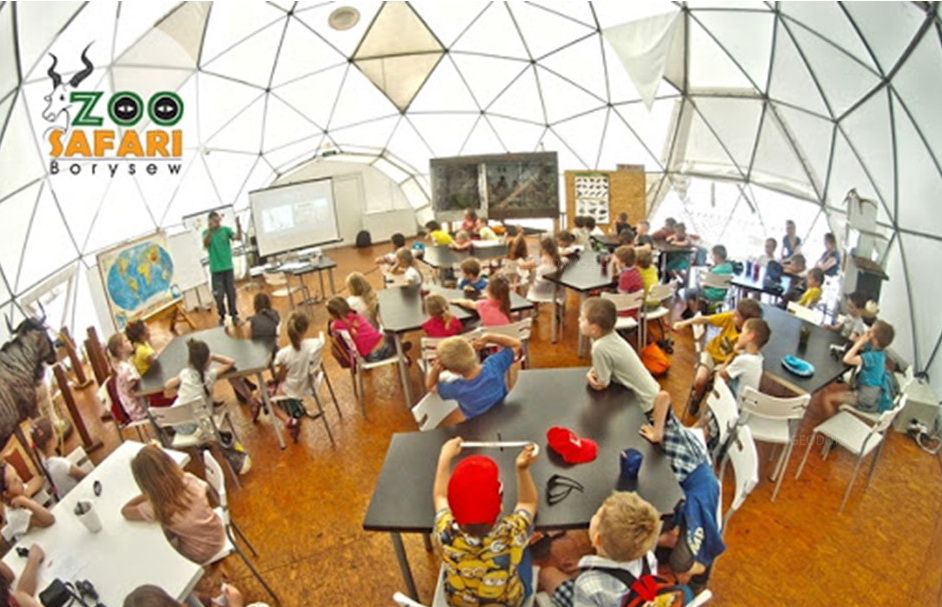 We produce the highest quality and top level architectural projects for the commercial, housing, healthcare and education markets. Design and construction of space frames, domes, shells and free-form structures whose products meet the requirements of sustainable buildings. Geodomas maintains high engineering standards and talented management to consistently ensure that the design, construction and maintenance requirements of each design and application are accessible.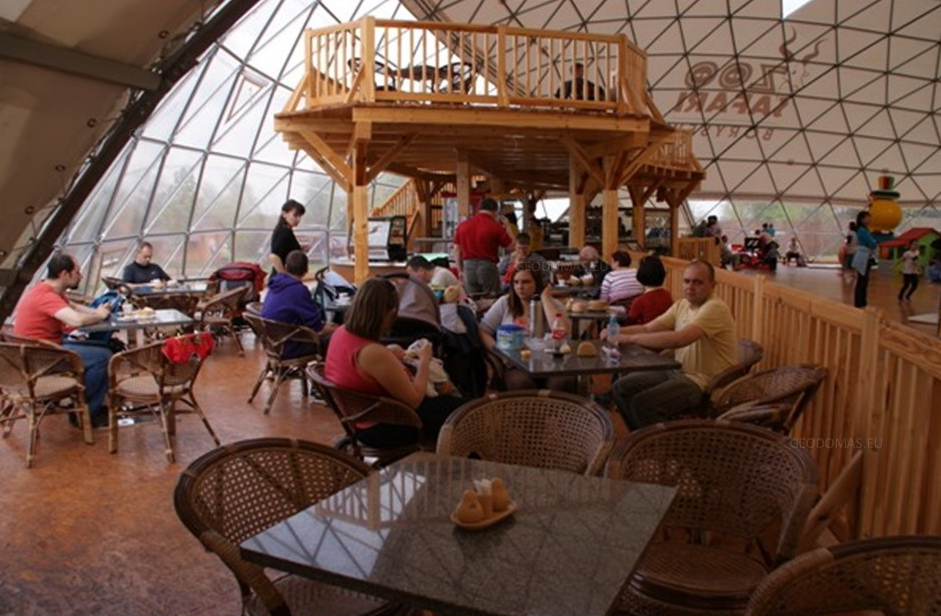 The main pre-design work includes:
spatial layout plan;
landscape architectural plan;
accommodation design with all accompanying details;
design of runways, landings and other structural elements;
design of other premises (swimming pool, SPA, restaurant, reception area, toilets, etc.);
design of unique equipment and selection of standard equipment for accommodation and related equipment;
selection of decorative and other elements;
plans for additional elements (suspension bridges, communication points, etc.);
traffic management plan;
design of community infrastructure nodes;
3D realistic presentation for marketing purposes;
detailed construction schedule.
Our services also include:
consultations on project implementation and implementation schedule;
on-site coordination of contractors;
design supervision of the performed works;
assistance to contractors in carrying out specific work (swimming pools, awnings, wooden houses, etc.); assistance on issues in the field.
ONLINE SHOP
PUBLIC USE STRUCTURES
Investment Projects