Portable Dome Ø6m For PAYSERA - Global Transfers Company | Lithuania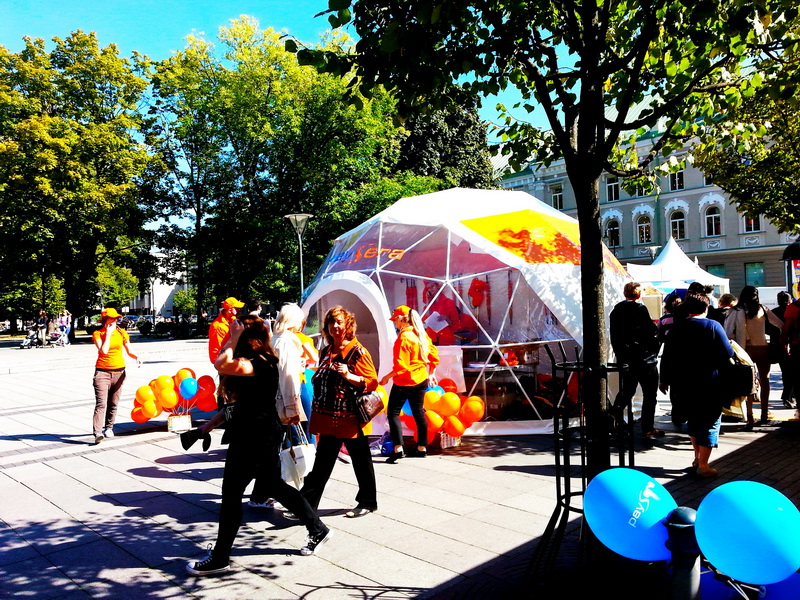 Portable domes for Public Events
Premium SMS, e-banking, credit cards payment methods, currency exchange, Global transfers
www.paysera.com Global transfers- at local rates
Transfer money anywhere in the world at your local rates. Seven days a week with the lowest currency exchange fees. Vision development Speed. Benefits. Reliability.
Transfers between Paysera users are free of charge. It is the easiest way to transfer money, as you can indicate only the email address, phone number or Paysera account number of the recipient. Money reaches the recipient immediately.
Use most favorable exchange rates and convert currency on Paysera account. On your Paysera account you can keep money in different currencies and use them to perform international transfers or pay online.
Having opened a free Paysera account, you can fast and easily manage everyday financial operations. You will be able to set limits and authorize other persons to manage the account free of charge.
We produce the highest quality and top-level architectural projects for the commercial, housing, healthcare and education markets. Design and construction of space frames, domes, shells and free-form structures whose products meet the requirements of sustainable buildings. Geodomas maintains high engineering standards and talented management to consistently ensure that the design, construction and maintenance requirements of each design and application are accessible.


We ship resort structures around the world for all kinds of purposes. No matter where your resort or camp is located – whether on water, rocks, desert, sand, grassy plains, tropical beach, ice field or dense rainforest – we will ensure that it is designed, built and built to be environmentally and economically sustainable, secure and durable.
ONLINE SHOP
Portable Domes