⌀11m 95m2 Spiritual Dome @ St.Francis of Assisi monastery in Klaipeda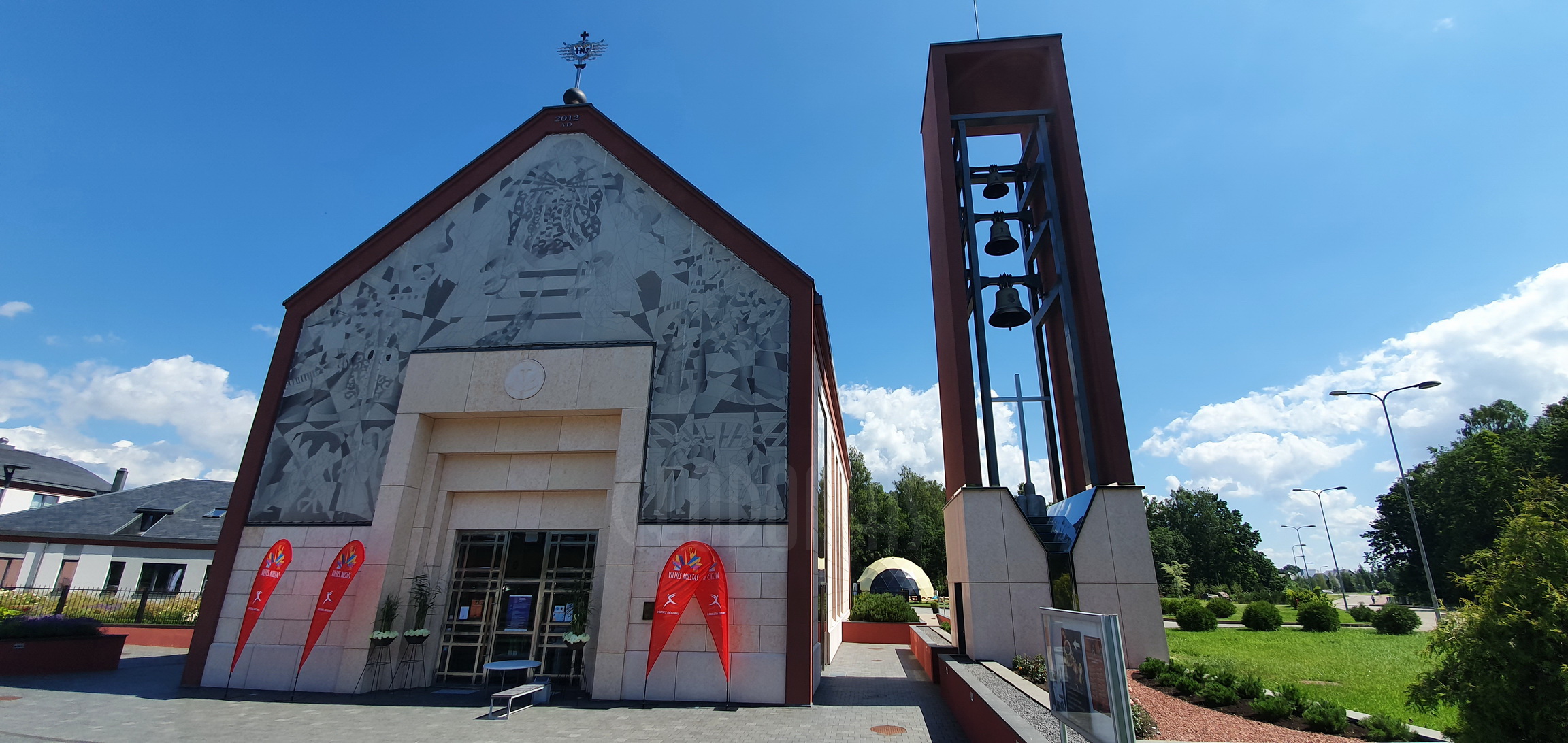 Assisi Porciunkulės chapel built in the fourth century has been chosen as a prototype of Oncology Centre St. Francis of Assisi chapel in Klaipeda. St. Francis rebuilt it at the beginning of the thirteenth century.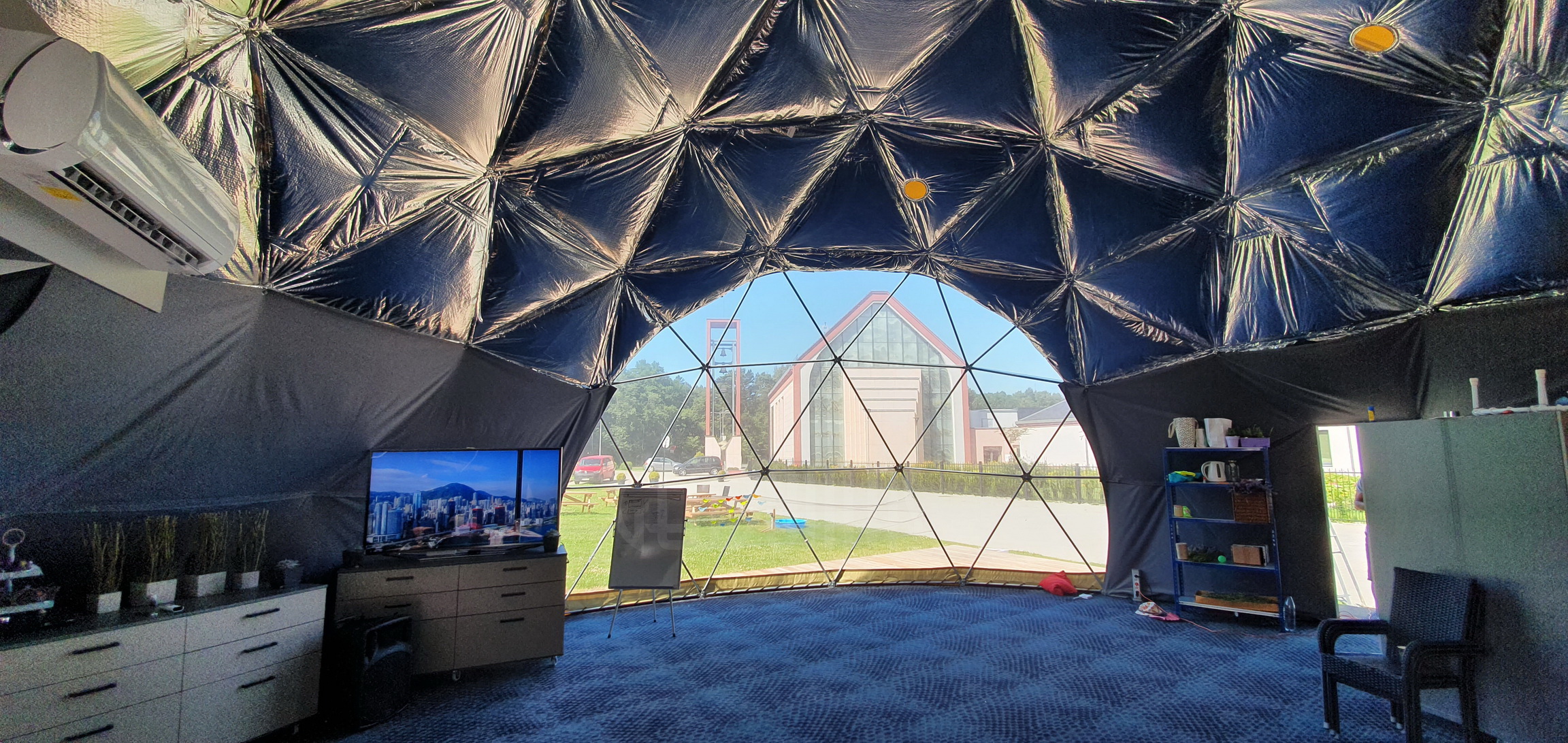 Exceptional warm interpretation of medieval sacred building of oncology centre founded in Klaipeda is shot through with biblical motifs and symbolic meanings. The selected volume of the chapel of nearly identical primitive architecture is rephrased by accurately and sensitively set out accents. Form authenticity is highlighted with framed volume contours. Replicated motifs of big brick wall and frescoes of main facade are accentuated by modern materials and geometrically modernist forms. The church ceiling arch of wooden structure is a hint at Noah's ship. Jewel nuances in this "miniature" ensemble of the church and adjacent laconic belfry are transformed into harmonious medieval and modern architectural synthesis. Essential architectural moments of religious buildings – sacredness and mystery – were completed.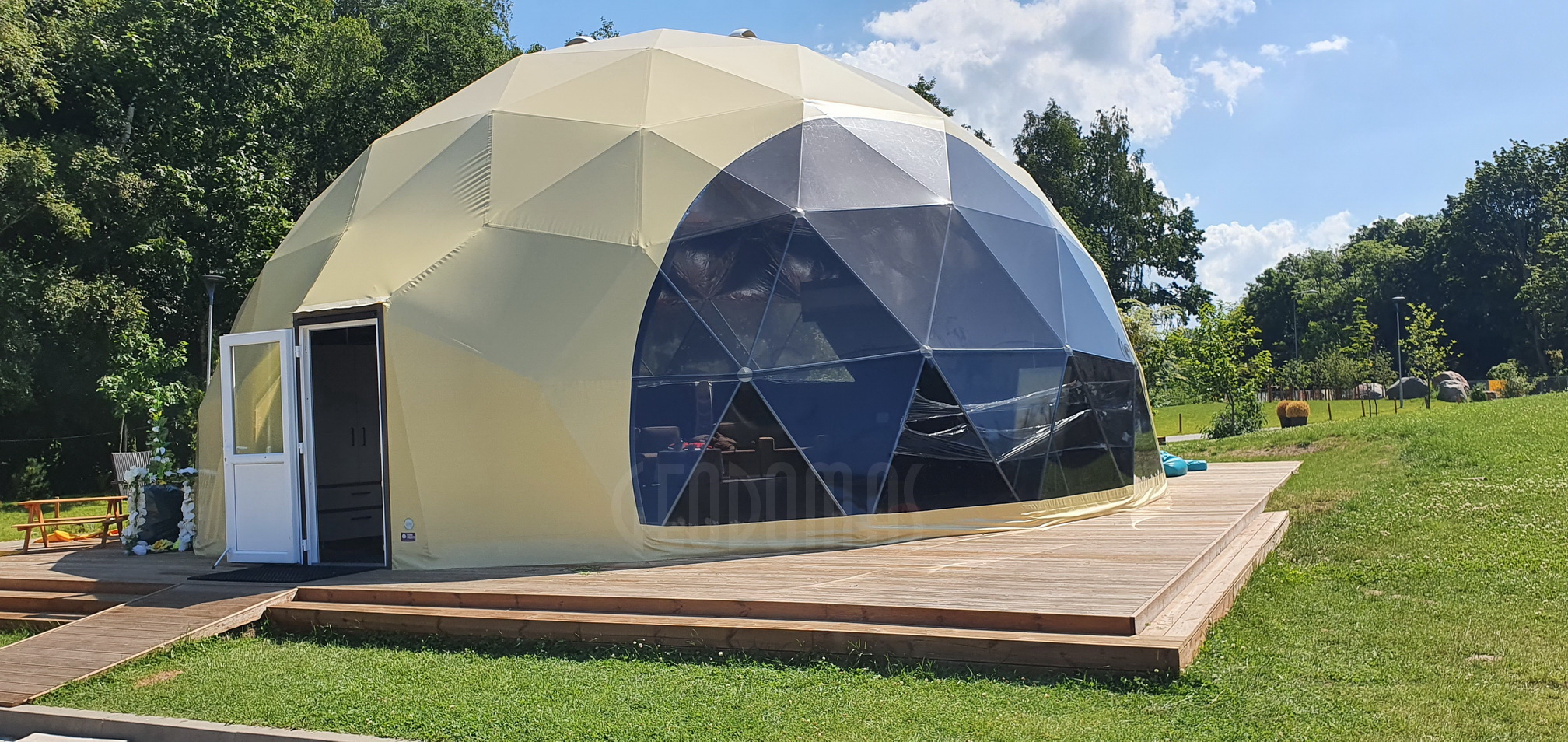 The GEODOMAS Team will gladly answer any questions you might have and offer their creativity and experience to come up with the best solution for your project. Do not hestitate. Get in touch!
Portable Domes